Cosmetic Dentist – Slidell, LA
Transforming Appearances for Greater Confidence
One of the first things people notice about you is your smile. At Camellia City Family Dentistry, we can help you obtain the kind of smile that you want or support you in keeping your teeth looking their best. Dr. Stephen Tomaszewski is a cosmetic dentist in Slidell with extensive training and expertise in smile-enhancing dental care. He knows how to achieve great results using some very affordable and conservative forms of cosmetic dentistry treatment, or he can even completely transform how your teeth look with a total smile makeover. If you're ready to see a new you, call us to schedule a cosmetic dentistry consultation today.
Why Choose Camellia City Family Dentistry for Cosmetic Dentistry?
See Results Beforehand with Digital Dental Imaging
Natural Appearance with Metal-Free Dental Restorations
Skilled Cosmetic Dentist with More Than 15 Years of Experience
Veneers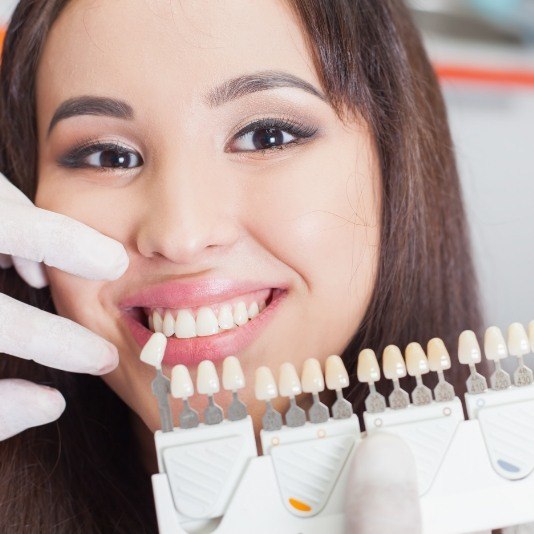 Made from thin sheaths of high strength ceramic, dental veneers are custom-made restorations that are versatile in their ability to cover all types of smile imperfections. From tooth stains and chips to cracked enamel and misshapen teeth, these small applications are placed over the front surfaces of teeth to create a new and improved appearance. Our dental team can complete the veneers process in just two visits, and you can expect your veneers to last a decade or longer with proper care.
Digital Dental Imaging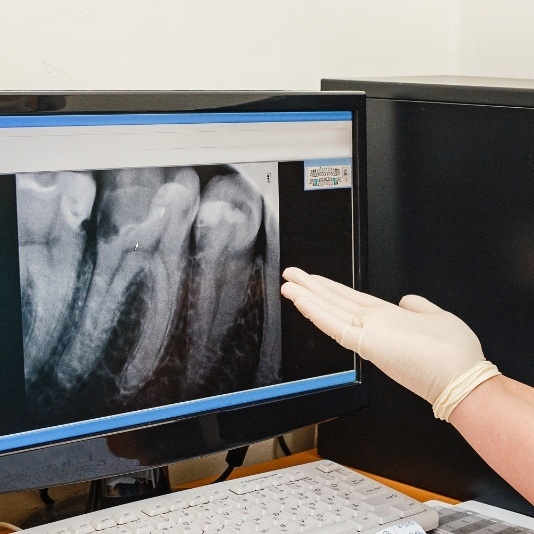 Attempting to visualize your cosmetic dentistry results can be difficult, especially if you have no idea what to expect. Fortunately, we can change that by using digital dental imaging. By simply taking a photo of your smile, we can apply the desired cosmetic dentistry treatment to your teeth using specialized software. In no time, you can see results even before you've agreed to move forward with your personalized treatment plan. This is just one of the many ways we can help our patients to feel more comfortable and confident in choosing us for cosmetic dental care.
Smile Makeovers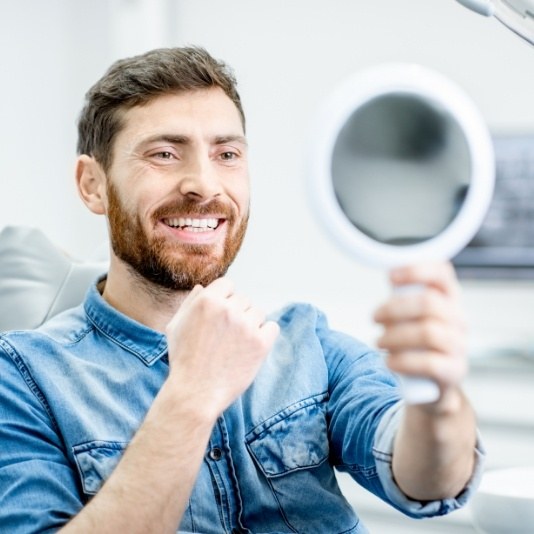 Wanting that confident, picture-perfect smile? A smile makeover is a multi-tooth approach that is ideal for anyone who doesn't like the way their teeth look. When dramatic aesthetic changes are desired, a smile makeover can change a person's life. We can combine multiple cosmetic dentistry services into one personalized treatment plan so that you can undergo a more seamless process as you make your way toward a more beautiful smile.
Clear Aligners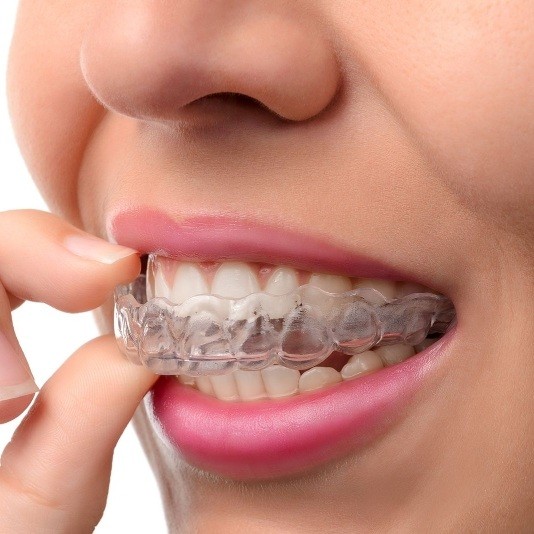 Clear aligners are an ideal option if you are looking to straighten misaligned teeth but prefer to stay away from traditional metal braces. Flexible and customized to fit your teeth and gums, these clear aligners are similar to Invisalign but require few or no attachments. Also, clear aligners will not stain or become clouded and can produce results in less time than traditional bracket-and-wire orthodontic systems.
Metal-Free Dental Restorations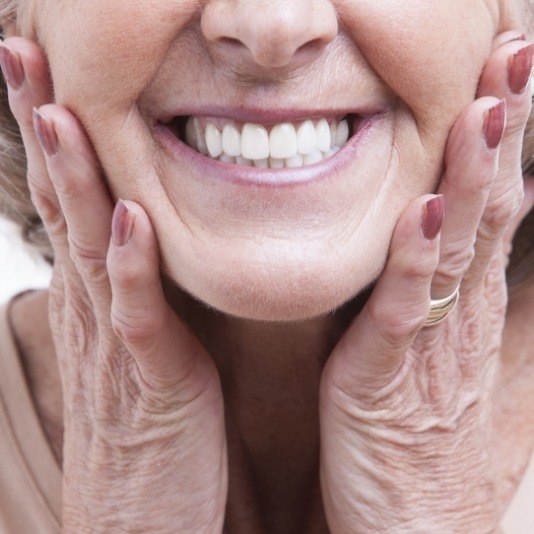 Decayed and damaged teeth do not always need to be covered with metal. Instead, you can opt for a more natural, blended solution known as metal-free dental restorations. Designed to create a more seamless appearance, we can help you feel more confident in your smile without shining a spotlight on your teeth.
Direct Bonding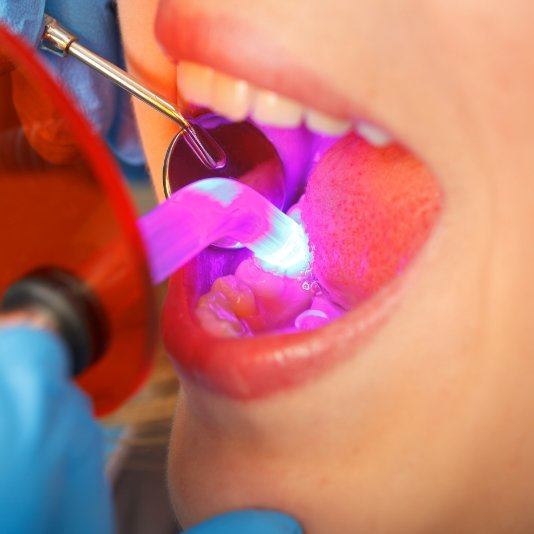 Using composite resin to hide minor aesthetic perfections, direct bonding is an ideal option if you prefer a less invasive, more conservative approach. Instead of removing tooth enamel to secure customized restorations, we can lightly etch the surface of your tooth and apply a color-matched composite resin. After shaping and sculpting it into place, we will harden the resin using a curing light before giving your tooth a final polish.
Teeth Whitening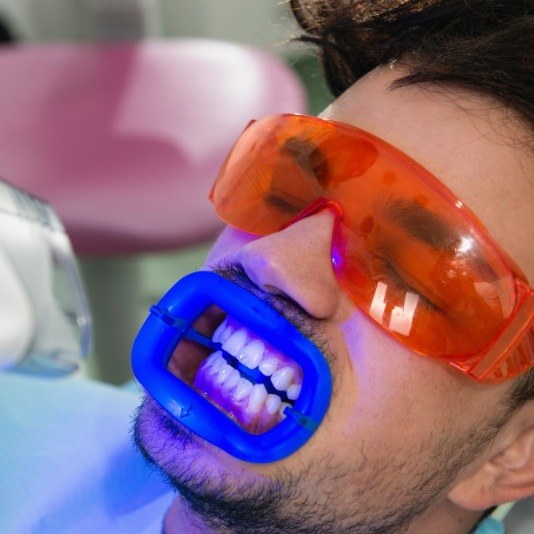 To combat tooth stains and discoloration, our dental team is pleased to offer teeth whitening solutions. With at-home teeth whitening kits available, we can provide safe and effective solutions that will eliminate intrinsic and extrinsic tooth stains. Unlike store-bought kits that water down their bleaching agents and cause patients to spend an overabundance of money on lackluster products, our professional, high-grade teeth whitening treatment will produce results in as little as two weeks when worn properly.
BOTOX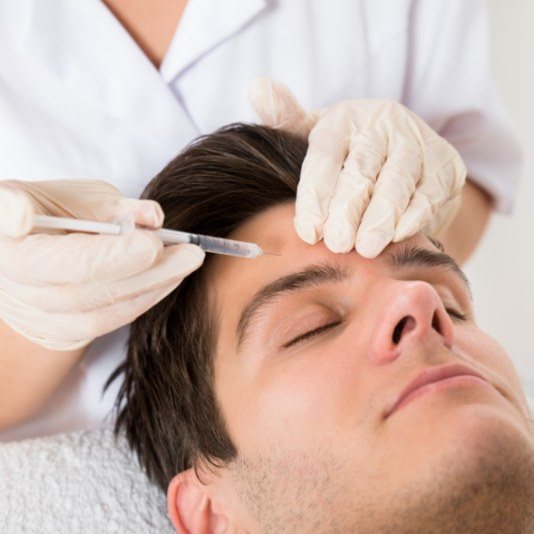 If your smile isn't the only thing you want to look younger, you might consider turning back the clock on your facial features with the help of BOTOX. Injected into various areas of your face, our skilled dental professionals can work to eliminate fine lines and wrinkles, leaving you looking more youthful and vibrant in just a few quick sessions.