Replace Missing Teeth – Slidell, LA
Your Needs. Your Smile. Your Future.
Tooth loss is a serious problem that millions of Americans face. Whether you're missing one tooth or an entire arch, these gaps can result in the inability to eat, speak, and smile when around others. Apart from the difficulties of performing daily tasks and the toll it takes on your self-esteem, tooth loss is also capable of hindering your oral and overall health if left untreated. Using safe and reliable solutions, Dr. Steve at Camellia City Family Dentistry can rebuild your smile based on your needs, giving your smile a chance for a brighter future. Call us today to schedule an appointment to discuss the options we have to replace missing teeth in Slidell.
Why Choose Camellia City Family Dentistry for Replacing Missing Teeth?
High-Quality Materials Used to Create Dental Prosthetics
Personalized Service to Meet Patients' Needs
State-of-the-Art Dental Technology Available
Dental Bridges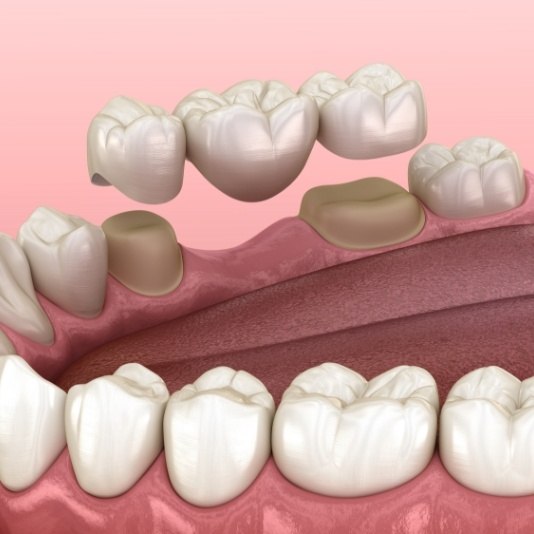 Designed to fill in the gap left behind by multiple missing teeth, a fixed dental bridge is a reliable option if you want a minimally invasive way to restore your smile. Created with the help of two dental crowns and pontics (artificial teeth), the crowns rest on top of healthy abutment teeth that are filed down to serve as anchors. The remaining teeth rest on top of the gums to fill in the space and create a more complete and functional smile.
Dentures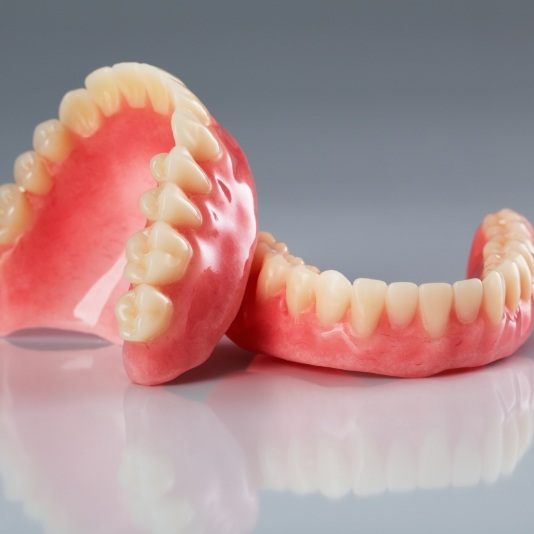 Dentures are a conventional and affordable way to replace many teeth at once. Our removable prosthetics are designed to be functional and comfortable to wear while also looking amazingly natural. Created with a gum-like base, artificial teeth are carefully positioned so that the prosthetics provide a complete, functional, and beautiful appearance. Full dentures are made to replace an entire row of teeth and rely on your natural suction and denture adhesive to hold them in place, while partial dentures use metal clasps that attach to healthy teeth.
Dental Implants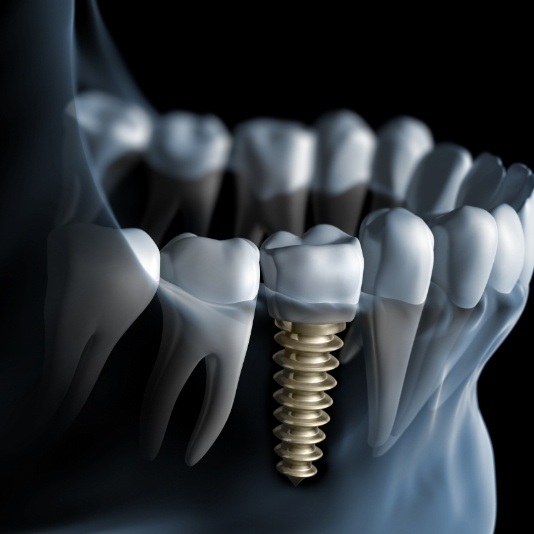 If you are looking for a more permanent tooth replacement solution that doesn't require you to remove your teeth at night, you can opt for dental implants. These titanium posts mimic the natural structure of tooth roots and serve as a way to support customized restorations such as dental crowns, bridges, and dentures. Capable of replacing any number of missing teeth, dental implants can last 30+ years and allow for maximum functionality when eating and speaking.
Learn More About Dental Implants