In-House Dental Plan – Slidell, LA
Making Dental Care More Affordable
Even if you aren't covered by a dental insurance company, it doesn't mean you'll be left completely on your own when it comes to needing dental care. At Camellia City Family Dentistry, we want to ensure our patients can undergo their routine checkups and teeth cleanings without having to worry about breaking the bank. That's why we offer a couple of helpful options with our in-office savings plan. Whether you, your child, or a loved one needs work done, you can be sure to make dental treatments much more affordable by signing up! Read on or give us a call to learn more about our team's in-house dental plan and what you can expect.
Why Choose the Camellia City Family Dentistry In-House Dental Plan?
Purchase Your Plan with One Annual Fee
Enjoy Routine Preventive Care with 10% Discounts on Major Dental Services
Maintain a Healthier Smile Year-Round
Benefits of Our In-House Dental Plan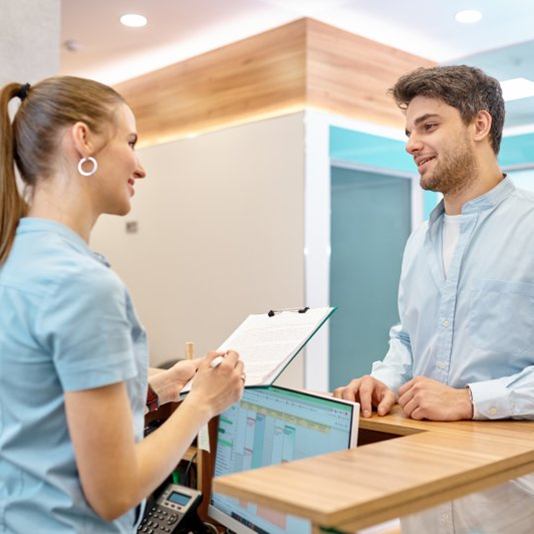 Once you've signed up for our dental savings plan, you'll be able to enjoy a few advantages to your dental treatments right away. Firstly, after paying one annual fee of $399, you'll be able to bundle all routine and preventive services (such as cleanings, exams, and oral cancer screenings), including two oral hygiene maintenance appointments and one problem-focused visit. Secondly, you'll be qualified for automatic 10% discounts on most other treatment options—including cosmetic dentistry!
Other benefits from our in-house dental plan include:
No waiting periods necessary
No deductibles or copays that you'd find with insurance plans
Make payments with the same team for a stress-free process
Offers additional savings for children twelve and under
Feel free to call our team if you wish to learn more about our dental savings plan or want to schedule an appointment. After signing up, you'll be sure to get the treatment you deserve at a price that works best for you!