Preventive Dentistry – Slidell, LA
Preserving Your Smile for the Future
Throughout one's lifetime, teeth can suffer forms of damage, and problems can arise that often may be imperceivable. And because teeth don't heal on their own, the old saying, "an ounce of prevention is worth a pound of cure" is very true. Seeing a dentist and dental hygienist regularly means that many common problems can often be prevented or detected early and treated more conservatively and inexpensively. Routine preventative care is the optimal way to preserve your teeth and maintain a healthy smile. Choose Camellia City Family Dentistry for preventive dentistry in Slidell and call us today to schedule your appointment!
Why Choose Camellia City Family Dentistry for Preventive Dentistry?
Custom-Made Mouthguards for Optimal Protection
Sedation Dentistry for Anxious Patients
State-of-the-Art Diagnostic Dental Technology Available
Dental Checkups & Teeth Cleanings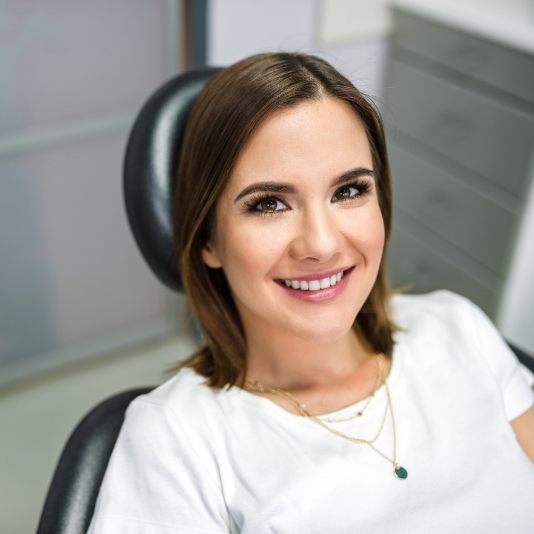 Brushing and flossing at home are important components of a good oral hygiene routine. However, more is required if you want to ensure the health of your smile. It is recommended that you keep six-month dental checkups and teeth cleanings with Dr. Steve and our qualified team of professionals. Through careful examination and diagnostic imaging, we can pinpoint early signs of tooth decay and damage as well as minimize the potential for gum disease. Apart from evaluating your teeth and gums, we'll also remove hardened plaque and tartar with a thorough teeth cleaning.
Oral Cancer Screening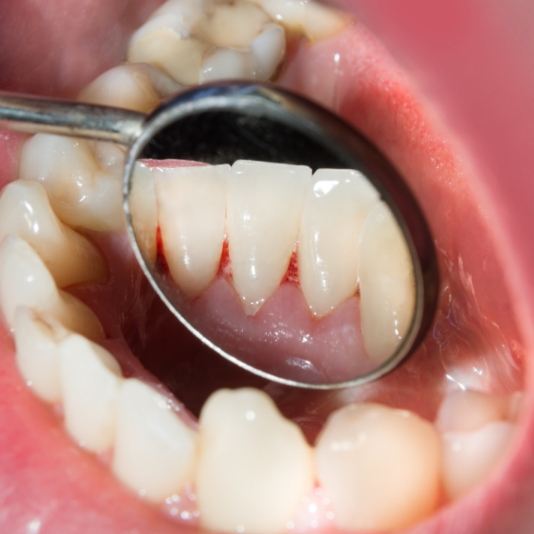 It is not always easy identifying early signs of oral cancer. This is why we are committed to performing oral cancer screenings during routine dental checkups. It is estimated that one person dies from oral cancer every hour in the United States. We want to reduce that by checking for abnormalities inside the mouth. Looking closely at your throat, tongue, cheeks, and other soft tissues, we'll refer you to a physician for further testing if we find anything that is cause for concern.
Fluoride Treatment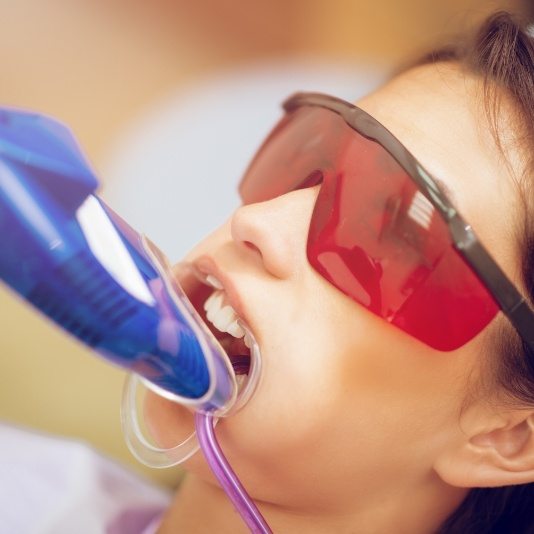 Although fluoride is most commonly used on younger smiles, adults can receive just as many benefits. Those who are considered higher risk for cavities are likely to be recommended for fluoride treatment. Known for its ability to strengthen tooth enamel and combat decay, we can easily apply it during a dental checkup. After allowing the fluoride to penetrate the enamel, you can expect your smile to remain better protected in between appointments.
Dental Sealants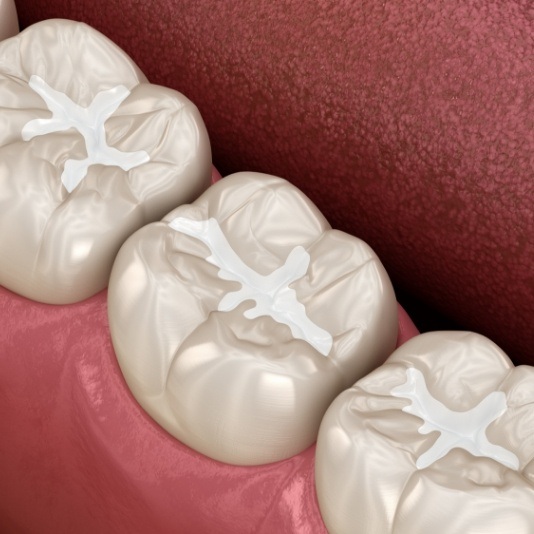 Molars and premolars are often some of the hardest teeth for a child to brush. This is because there are pits and grooves, and they can be difficult to reach for tiny hands. Fortunately, Dr. Steve and our dental team have a solution – dental sealants. By painting this clear coating over the chewing surfaces, these teeth will remain protected against bacteria and other harmful particles that may try to penetrate and cause cavities to form. Capable of lasting up to 10 years, we will quickly check the sealants during each appointment to ensure they are firmly in place.
Athletic Mouthguards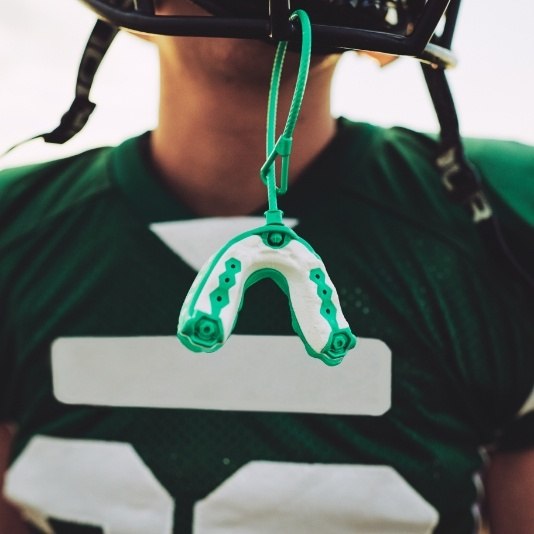 Whether it is you or your child who enjoys playing sports, making sure smiles are protected is essential. Drug stores are known to carry one-size-fits-all mouthguards, but if you want to make sure that the device you or your child is wearing is most effective, ask us about a customized oral appliance. With an athletic mouthguard created by our dental team, we can ensure that it fits correctly and comfortably. When worn over the upper row of teeth, these devices can absorb additional pressure delivered to the mouth during a game. As a result, less time is spent at the emergency dentist's office.
Nightguards and Splints for Bruxism and TMJ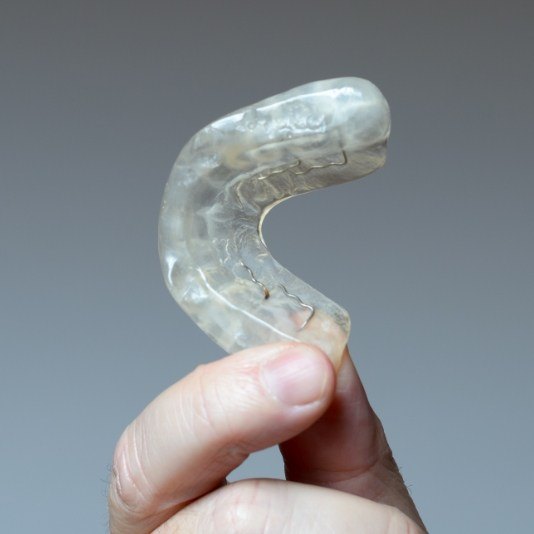 Similar to an athletic mouthguard, nightguards and splints are designed to curb symptoms of bruxism or teeth grinding. A poor oral habit that can form as a result of stress not only wears down tooth enamel but can also lead to temporomandibular joint (TMJ) disorder. Without an oral appliance to keep teeth from touching throughout the night, you will suffer chronic jaw pain and tooth sensitivity over time. But with a customized nightguard, we can better protect your teeth and improve your quality of life for the future.