Slidell, LA Dentist
Get to Know Dr. Stephen Tomaszewski
Dr. Tomaszewski (or simply "Dr. Steve" as his patients call him) is an experienced dentist in Slidell who keeps our dental practice on the leading edge of dental care while providing the same friendly service and care as his father and godfather did before him.
Why Did You Decide to Become a Dentist?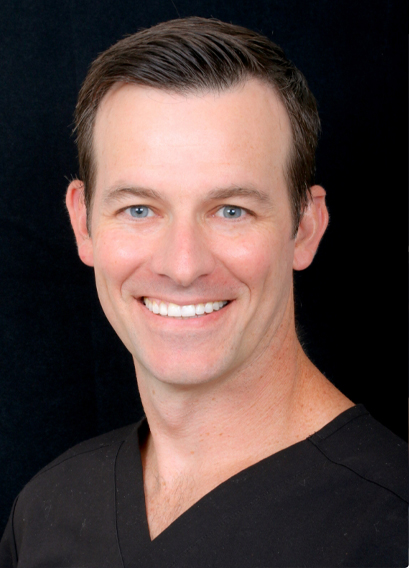 Dr. Steve had a front-row seat to the dental profession thanks to his dad. In fact, he spent a lot of time as a kid playing and later, helping out around the dental office. This is when he began to appreciate how much attention to detail and craftsmanship is involved in dentistry. No two people are exactly alike, dental technology keeps changing, and, in the never-ending pursuit of quality, there is always room for improvement. All of this helped motivate Dr. Steve to follow in his father's footsteps, and even to this day, it still gives him a great sense of purpose.
Where Did You Study Dentistry?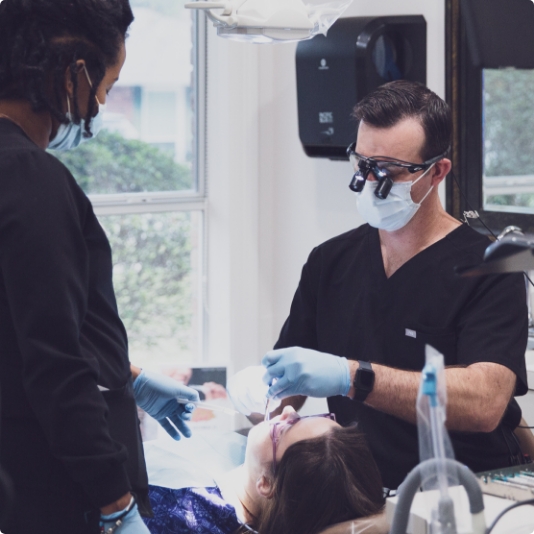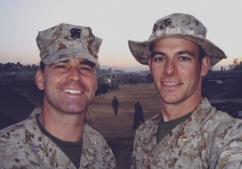 Dr. Steve earned a Bachelor of Science degree from Louisiana State University before going on to receive his DDS degree from the LSU School of Dentistry. Right out of dental school, he joined the U.S. Navy Dental Corps and completed an Advanced Education in General Dentistry residency while living in Okinawa, Japan. This involved working directly under the guidance of various dental specialists to gain extra clinical training and experience. He then went on to serve in an extended joint task force mission in Pakistan providing humanitarian care before eventually becoming a clinic director at Whiting Field Naval Air Station in Florida.
Missing home, he returned to Slidell in 2007 to join his father, and in 2010, he bought the practice from his dad who retired so he could follow his passion for teaching full-time at the LSU School of Dentistry. Since then, Dr. Steve has also spent time on the faculty at LSUSD as a part-time clinical assistant professor. Since the start of his private practice career in 2007, Dr. Steve has been voted as a Top Dentist every year by his peers in New Orleans Magazine.
Outside of the Dental Office, What Do You Like to Do?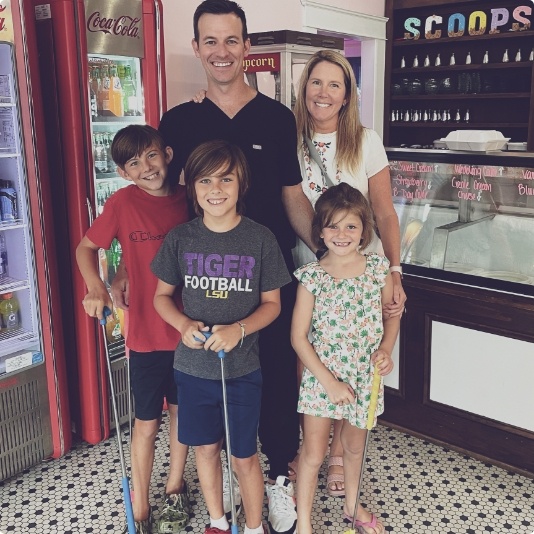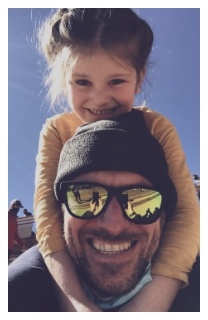 Dr. Steve and his wife, Amber, met while they were in dental school—she is a dental hygienist who occasionally fills in at the practice. At home, they have three children, Nate, Grant, and Millie. When he isn't spending time with them or their dog, Bonnie, Dr. Steve likes to stay physically active and engages in creative hobbies like photography, drawing, and painting. He is also a big sports fan and was an elite competitive cyclist throughout his twenties. He still follows professional cycling and will watch anything involving the LSU Tigers or New Orleans Saints and Pelicans.